Upline LTD
Upline Innovations Cycle Ltd. Offers You Any Kind Of Designs & Drawing , Project Costing, Construction & Many More At Their Peak…
ARCHITECTURE FOR
BETTER LIFE
At Upline Innovations Cycle Ltd, all your structural imaginations are transformed into realities. As one of the leading Architectural Company in Nigeria, we recognize that part of Good Success is Hard Work and we believe strongly that our Clients deserve more than they realize. Our team works together to deliver quality services that come with our guarantee. We are open, honest and always deliver on our promises, and with a wealth of all the positive achievements and experiences we have accomplished as an Architectural Engineering Company over the years, we are your best choice.
9

Years

10

Days

23

Hours

50

Mins

20

Sec
IN DESIGNS, CONSTRUCTION DRAWINGS , DEVELOPMENT & OTHER AREAS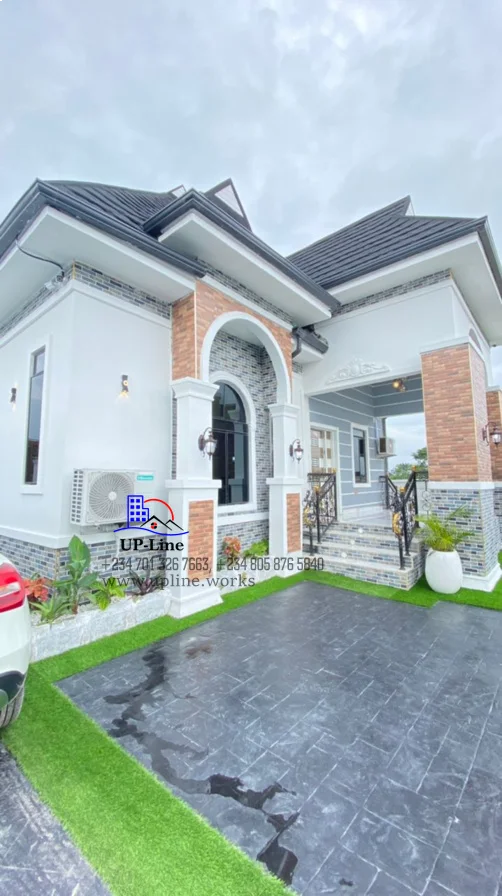 DESIGNS HAVE BEEN DONE BY US
CLIENTS HAVE BEEN RENDERED SERVICES TO BY US
CONSTRUCTION DRAWINGS HAVE BEEN DONE BY US
CONSTRUCTIONS HAVE BEEN DONE BY US
WE PROVIDE THE
BEST SERVICES

Modern & Innovative constructions are our specialty.

We offer environmental planning and layout services.

We offer Application for Projects Costing known as Transparent Quantities

We Offer Services in Estimation and Costing Such As Bill Of Quantities & Cost Estimate Formats with Clear & Proper Breakdowns.

Modern Construction Drawings & Designs
We offer exquisite, breathtaking, and modern drawings & designs Such as Architectural Drawings, Complete Structural Drawings, Electrical Drawings, Air Conditioner Drawings, Plumbing Drawings, CCTV Drawings & Home Automation Drawings.
ARCHITECTURAL

VIDEO GALLERY
THEY REALLY SURPASSED ALL MY EXPECTATIONS

The Team at Upline ltd surpassed my expectations in all ramifications, It was a really amazing experience working with them and I will definitely recommend
UPLINE LTD ARE THE BEST AT WHAT THEY DO

The standard of job provided to me by upline ltd was really high. The innovative designs and timely delivery really blew me away, I'll definitely work with them again.
MADE MY HOME A PARADISE

Working with Upline Ltd is a privilege, they're so talented. We love the house. It's unique and beautiful. It could stand anywhere in the world, in Australia or Capetown, yet it's local. Our guests feel they have been transported